Trek 11 has a date, a director, and some potential cast names. Star Trek XI will be directed by its writer JJ Abrams. He did a great job with Mission Impossible 3, and hopefully he can revitalize Trek. I hope they reset the continuity here, because otherwise going back in time in the Trek universe just isn't that exciting.
Anyhow, the movie will open on Christmas Day 2008. For all you heathens, that's December 25, 2008.
As for the cast. So far rumors have named:
Matt Damon as James T Kirk
Adrien Brody as Mr. Spock
Gary Sinise as Bones McCoy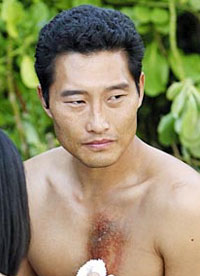 Daniel Dae Kim as Sulu
James McAvoy as Scotty
So far, so good. But please NO Halle Berry as Uhura. She has already seeped her way into the X-Men and Bond franchises and I don't want her turning Uhura into the focus of Star Trek.
Star Trek - First Contact (Two-Disc Special Collector's Edition)
Star Trek II: The Wrath of Khan - The Director's Cut (Two-Disc Special Collector's Edition)