See
Part 1
for my first 3 picks.
May


The Chronicles of Narnia: Prince Caspian - 16 May 2008


The Lion, the Witch, and the Wardrobe was a decent adaptation and introduction to Narnia. Though Caspain's story is not as good, it will be fun to return to Narnia to meet Reepicheep and others.
Indiana Jones IV - 22 May 2008


After 19 years, Junior returns. As long Harrison doesn't break a hip making this movie it should be a nice bookend to the Jones franchise. Just please let Indy shoot first!









June


The Incredible Hulk - 14 June 2008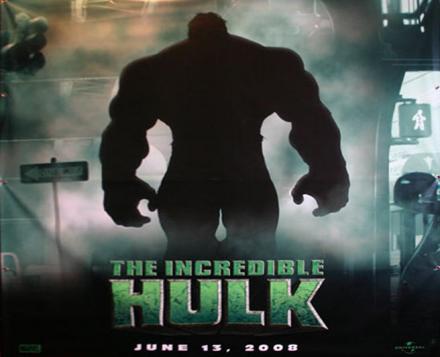 Am I the only one that enjoyed Ang Lee's 2003 Hulk (Hulk poodle aside)? In any case, the jolly green giant will be next years 2nd superhero flick, and Marvel's second production. I am not as jazzed about this as Iron Man, but a great trailer could make me a believer.