#5 Iron Man


Iron Man has gone from a jump on the bandwagon superhero movie to looking like it may be a quintessential superhero movie. We could be in the dawn of an all new Iron Age as this film has done one thing right after another blowing away fans with casting, pictures, and trailers. Now all they have to do is nail the movie. :) Check out the
trailer.
#4 WALL-E
Though Ratatouille was on my list last year, i didn't expect that the sorta generic premise would rival The Incredibles in greatness. Well, Pixar is on a roll and WALL-E should keep the momentum going. The movie looks like something completely new, and hopefully it gets the box office to match its quality. Here is the
trailer.
#3 Star Trek


This most likely will not be my 3rd favorite of the year, but I am anxious to see the future of the Trek franchise. Will this be a bold new beginning ushering in a new (good) series, or another nail in the dying franchise's coffin. JJ Abrahms did a great job with MI 3, and Lost is awesome, but what will he do with Trek Classic? I can't wait to find out.
#2 Indiana Jones IV: The Kingdom of the Crystal Skull
I remember when Temple of Doom came out and I was too young to go because of some heart ripping shenanigans. Well, mom and dad can't keep me home from Indy 4. This chapter is long overdue, and a movie that I never expected would get made, but it will be good to see Harrison Ford in a decent film again (hopefully). As long as Lucas doesn't have a Jar-Jar in this movie, it should be great. When do we get a trailer!?

#1 The Dark Knight
Batman Begins gets better each time I see it (though I always wince at the "nice coat" line) and I couldn't be more excited to see Batman take on a Joker that isn't a fat old man that listens to Prince. Chris Nolan is an amazing director, and this movie could be The Batman movie for years to come. Check out the embedded 5 minute opening of the film below to see a chilling introduction of the murderous mastermind The Joker.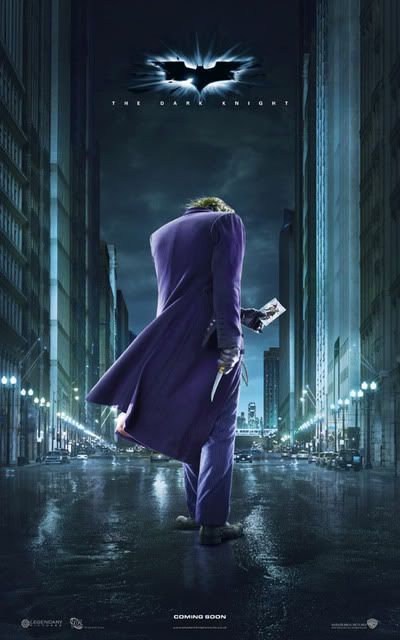 Agree or disagree with my picks? Comment away!