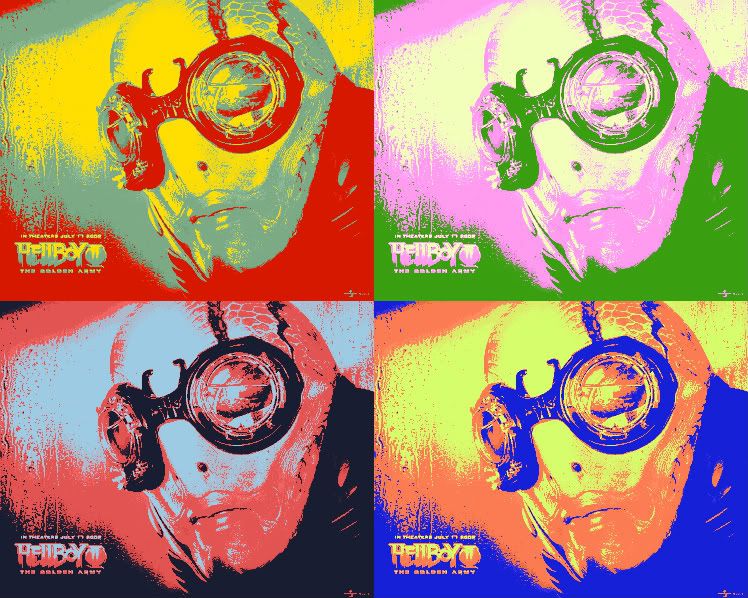 That little red demon from hell and his fishy friend did it! They took the weekend with $36 million besting Hancock in ts second week, and openers Journey to the center of the Earth and the BOMBastic Meet Dave (just 5.3 mil). Seriously, Eddie Murphy should retire from showbiz with the exception of his Donkey voice. That job should more than pay his bills, especially if they keep making Shreks for years to come. With this weekend, hopefully Hellboy can keep some momentum and end up around $90 million. A 50% improvement is pretty good for a sequel.

Indy is closing the gap, and it looks like he will inevitably take his place as the number one film for the year, which is what most people predicted (unless Batman goes bananas). Its a shame, it would have been cool for the Iron one to have gone down in history as the years biggest.

Hancock has already zipped up to the number 4 spot, proving that Will Smith can do no ill.

Kung Fu Panda continues to impress, passing the $200 million mark. The real surprise is that the race for top summer toon is going to be close with both Wall-E and Panda doing quite well. Panda just may win this showdown.

Wanted cracked the list, but hopefully by this time next week, we will have a Dark Knight on the list. Did I mention that Batman opens this week? It will have a monster opening, though I actually will be a little surprised if it makes the list right away. In any case, Wanted's days on the list are numbered.

Standings:


#1

Iron Man - $313,413,000


#2

Indiana Jones and the Kingdom of the Crystal Skull - $310,477,000


#3

Kung Fu Panda - $202,043,000


#4

Hancock - $165,034,000


#5

Wall-E - $162,772,000


#6

Sex and the City - $148,227,000


#7

The Chronicles of Narnia: Prince Caspian - $139,077,570


#8

The Incredible Hulk - $129,815,000


#9

Wanted - $112,045,000